Hello! Do you want to save money, get control of your finances and learn to budget like it's 1999? Well, you landed in the right place! I've been saving money, visiting thrift stores for fun and learning to simplify my life in this hyper-techno world of ours, so hang on to your sombreros and jump on board!
Best wishes,
Shaunna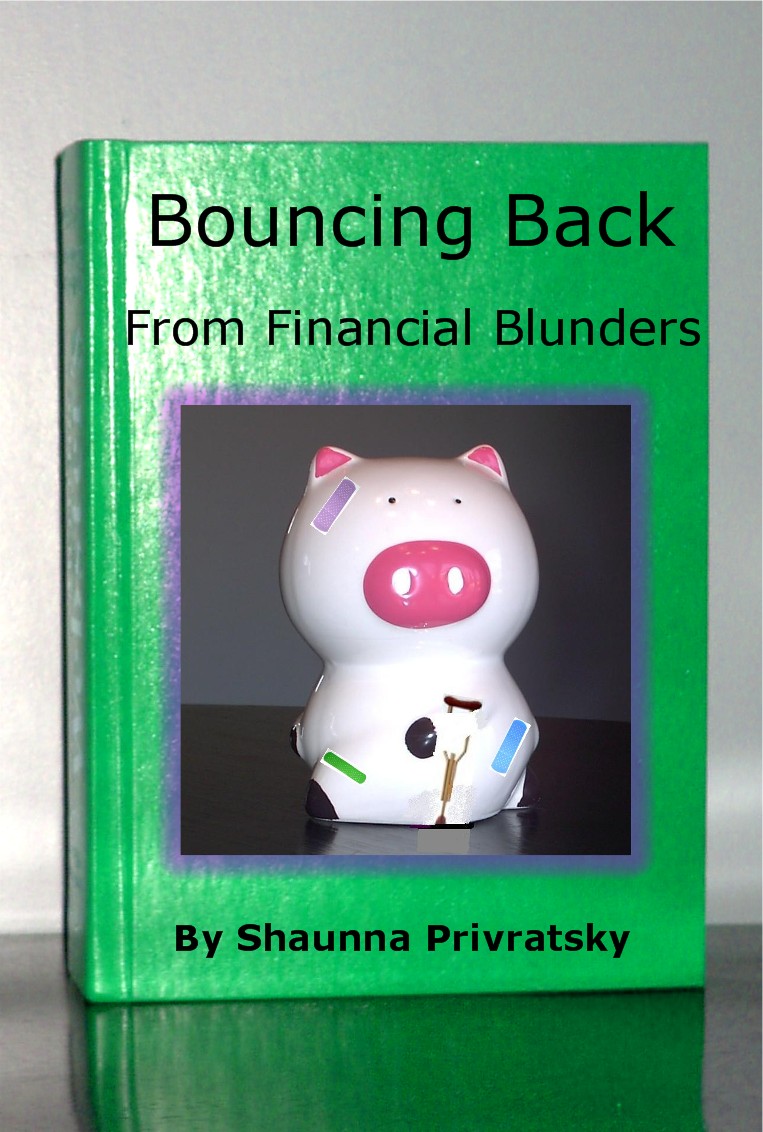 This 108-page e-book is for anyone who has suffered a financial setback. We've all made money mistakes, myself included. The beauty is that we can bounce back and create the financial future we desire. If you are ready to put the past behind you, buy this e-book for $14.99.
On sale for only $6.99!!!